About Michigan Injury Attorneys
Ann Arbor, Novi & Plymouth
Quality Representation. Client Satisfaction. Tireless Effort
We can imagine few greater professional rewards than to see a client's expression turn from fear and doubt to hope and trust. We seek justice for those who have suffered serious or life-changing injuries as the result of carelessness or negligence, and for families who grieve over the wrongful death of a loved one.
AWARD WINNING RESPRESENATION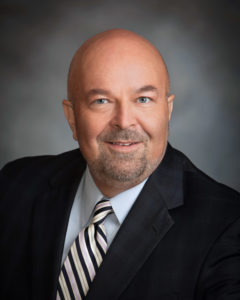 Michigan Injury Attorneys is an award-winning personal injury and wrongful death law firm located in Ann Arbor. We also have offices in Novi and Plymouth. Our emphasis is on personal attention, professionalism and cost effective and dynamic, responsive approaches to the needs of our clients. This attitude has earned a reputation we are proud of, with clients as well as members of the legal community.
Our law practice is led by attorney Edward Shaw, who has more than 28 years of experience. Mr. Shaw is joined by several professional and long-time assistants who help guide our clients through the legal process. Mr. Shaw has been a lecturer on the law and has authored a weekly article in a local newspaper devoted to legal issues.
For more than 28 years, our experienced attorneys have represented people who have been badly injured in Car Accidents, Pedestrian Accidents, Bicycle Accidents, Motorcycle Accidents, Drunk Driving Crashes, Dog Bites & Animal Attacks, and the surviving family members of Wrongful Death victims. We are dedicated to achieving the best possible result for every single client, even if it means taking your case all the way to a jury trial.
Get Help Now – Call Us Today (734) 680-8630.
Our Contingency Fee Policy
NO RECOVERY, NO LEGAL FEES.
At Michigan Injury Attorneys, we realize that when our clients seek our help, many of them are under a great deal of financial strain. To better assist them during their time of need, all personal injury cases that we accept are handled on a contingency fee basis. This means that we will not charge you any fee for our services unless we win your case. Our legal fees are deducted from a portion of the final compensation award we obtain. We will do everything in our power to obtain maximum compensation for your injury claim in Ann Arbor, Michigan.
Our contingency fee arrangement provides the following benefits:
Request a free initial consultation by calling (734) 680-8630.
MILLIONS OF DOLLARS RECOVERED IN COMPENSATION
You have nothing to lose. Tell us about your case today.
To speak to a trusted member of our firm who will treat your situation with care, don't hesitate to call our firm at (734) 680-8630 or fill out the form below
NEED MORE INFORMATION? CONTACT MICHIGAN INJURY LAWYERS.
If you would like to learn more about our contingency fee policy, we would be happy to provide you with more information. Our ultimate mission is to make this process less overwhelming for you and your loved ones. Let us put our extensive resources and experience to work for you. We are readily available to answer any questions you may have before deciding to move forward.
If you or someone you know needs assistance with a family law matter or criminal matter, please click on the links below.